Availability
No prices were found for this unit for these dates (2023-12-08 - 3000-12-31)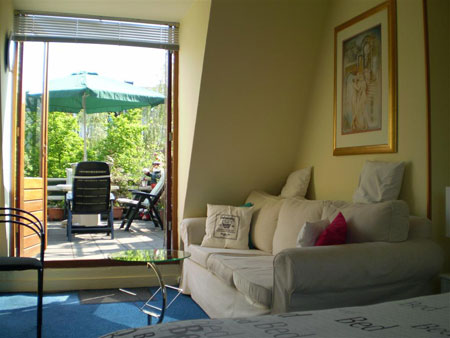 This is a third-floor spacious roof garden BB. Totally private and comfortable apartment. Comfortable King size bed and pleasant couch. WiFi - TV - kitchenette with coffee and tea facilities, fridge and microwave.
Pleasant host, private toilet and shower in spring and summer time there is the luscious garden terrace.
3 tram stops from Rai Congress center - a cozy area with lots of shops, bars, and restaurants.
Available for 2 persons. Minimum stay 2 nights.
Check-in: Midday
Check-out: 11 AM
Stadionweg 17, Amsterdam, Noord Holland - 1077RV, The Netherlands