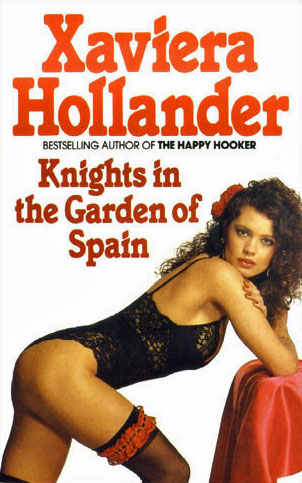 Jousting With Lances Outstretched
Knights In The Garden Of Spain
Xavieras amorous adventures on the Costa del Sex took her from the arms of a middle-aged Romeo into those of a young Spanish gardner-who soon found a special use for his hose!

Knights in the Garden of Spain is a coruscating cavalcade of cocksure cavaliers and naughty knights-with lances outstretched. It tells of Xavieras first visit to a country that is now, for past of the year, her home, and her sizzling adventures with Antonio, Fernando, Carlos, Juan-or was that Jaime...?
Xaviera Says:
My first encounter with Latin lovers after the USA got me so turned on that I decided to make Spain my first residence. The combination of weather, music, ambiance, and warmhearted people is what got me hooked on Spain.