XAVIERA HOLLANDER 'S AWARD WINNING DOCUMENTARY:
THE HAPPY HOOKER, PORTRAIT OF A SEXUAL REVOLUTIONARY
With her autobiographic book 'The Happy Hooker' - the story of her life as New York's most famous Madame in 1971, Xaviera Hollander became an instant best selling author. Xaviera was born in 1943 in former Dutch East Indies : Soerabaja. The first few years of her life were spent in Japanese concentration camps. For the next three years her father, Mick de Vries, a well known Dutch psychiatrist, was rudely separated from her and her mother- who was a one time top fashion model of German/French descent.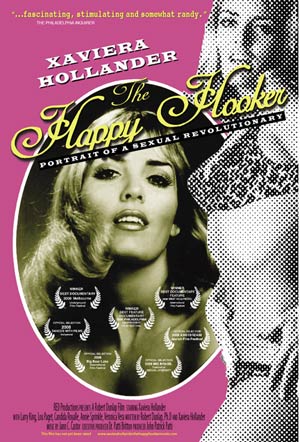 After the war, the family moved back to Amsterdam where Xaviera was a lonely only child, who was always competing with her mother for the love and appreciation of her father. She even became Holland's top secretary and soon relocated to South Africa where she met "Mr. Right" who invited her to come and live with him in New York. There she had a great but underpaid job as the secretary to the Dutch Consul. Once her relationship was over, she continued to work for the Dutch Consul but she started moonlighting as a part time hooker to compensate her meager salary. It became a full time career which soon put her directly at the center of a major NYPD crooked cop scandal.
She wrote the book the Happy Hooker with Robin Moore, of 'Green Berets' and 'French Connection' fame. Her book was published in 1971 and became a world wide bestseller overnight. It sold over 14 million copies world wide.
This documentary tells the haunting story of her early life in the concentration camps, her sensational blitz career from call girl to Madame, but most of all it shows how she was persecuted by the American law and became involved in one of America's most famous crime commissions. It also deals with her symbiotic relationship with her mother.
The international publicity and her involvement in the crime commission scandal instantly turned Xaviera into one of the top icons of the sexual revolution in the world. After 'The Happy Hooker,' she wrote another 16 autobiographic books and sex guides. For 35 years, her extremely popular sex advice column CALL ME MADAME in Penthouse Magazine has made her their longest running solo columnist writer. She became a heroine for the American women's liberation and till this date is close friends with many female sex workers who became famous after her, women such as Annie Sprinkle and Candida Royale. Xaviera also appeared on numerous TV talk shows, including Larry King and Hard Talk; and currently, she has been producing theatre plays all over the world and runs a fun bohemian style bed and breakfast in Amsterdam. She has been in a monogamous married situation with her Dutch man Philip for the last 3 years.
In 2013 her book, "The Happy Hooker," is being turned into a musical!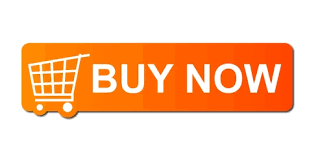 Trailer of the documentary
Why documentaries matter: From the Oscar-winning Inside Job to heartthrob physicist Professor Brian Cox, documentaries are now one of our most valuable – but neglected – art forms... Read more >>
Xaviera Hollander's documenatry on the Marbella film festival
John patti, the producer of my documenatry, Allan Bowley and I were interviewed on the BBC for marbella film festival.
From: www.7thart.com
Before Heidi Fleiss, the Mayflower Madame, and numerous courtesans and madams who have dominated the media of late, there was Xaviera Hollander, "The Happy Hooker". Arguably the most famous name of the modern madams who have titillated Americans over the years, Xaviera Hollander was assured her place in history with her autobiographical mega-seller The Happy Hooker: My Own Story (now in its 28th printing with over 20 million copies sold) and the 1975 movie of the same name starring Lynn Redgrave as Hollander.
Xaviera Hollander had a great impact on the Sexual Revolution and Feminist Movement of the 1970s and was punished for her sexual frankness, her provocative views, and her honesty about her commercial enterprises by deportation from the United States and Canada. Nonetheless, Americans and the rest of the world continued to embrace her books (20 to date) and her Penthouse magazine column "Call Me Madam", which ran for nearly 35 years. Hollander currently resides in Amsterdam, the Netherlands, and here in Marbella, where she produces English speaking theatre.
Reviews
'Happy Hooker' documentary not what one might expect:
April 30, 2009 www.buffaloniagarafilmfestival.com Entertainment, Movies
As far as artistic inspiration go, Xaviera Hollander presents about as broad and vibrant a muse as can be had. The legendary call girl-turned-author could fill 50 films with her X-rated exploits alone, but documentarian Robert Dunlap chose not to focus solely on that part of her life.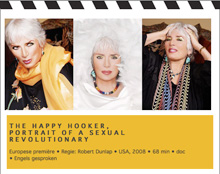 That's not to say that "Portrait of a Sexual Revolutionary" lacks for ribaldry, but as far as films about the author of the largely autobiographical best-seller "The Happy Hooker" go, this is about as sterile as the subject matter could be treated.

With Hollander narrating the 68-minute film, which will be shown during the Buffalo Niagara Film Festival, the documentary goes all the way back to her infancy, which was spent in a Japanese concentration camp in southeast Asia (she and her family are of Jewish heritage).
After the war, the family returned to Holland, where she grew up (kinda) normally. She claimed the "Miss Tick" prize as Holland's best secretary, then made her way to New York City, where she took a secretarial job that failed to offer much fulfillment.

Instead, as the title of her first book suggests, she took an unorthodox route to happiness. The film uses commentary from several of today's leading experts and writers in the field to discuss the impact of "Happy Hooker" and the dozens of follow-up books (both fiction and fact) that came from Hollander.
Where such a field was considered beyond taboo in those days (her lawyer recalled his experiences negotiating his "first book deal in a … house of ill repute"), her work was considered a key part of the feminist movement that opened people's minds on the subject.

The film takes the viewer up to present day, with Hollander happily pursuing her artistic endeavors back in the Netherlands — receiving inspiration the same way she inspired so many others during her life.
To be clear: This film is not for youngsters, due to subject matter and some of the imagery presented. But it's the film's inspiration that dictates the use of such material, and Dunlap does a masterful job of avoiding gratuitous footage or soundbites when it would have been ever-so-easy to go that way.
Whatever one might think about Hollander or her career choice, viewers of this film will leave the experience feeling as far away from dirty as possible.
This review is also published on Paul J Lane's blog: "Live in the Slow Lane"
---

The Happy Hooker documentary was broadcasted several times on The Documentary Channel® . In 2010 it was rated as #1 (highest amount of viewers) film for the month of April.