JUNE 2021, a few days after my 78th BIRTHDAY, I threw this party for thirty of my best and vaccinated friends and several great musicians!!!
This newsletter is long overdue. I believe round X mas and New year was the last time I sent you a Merry X mas newsletter to wish you all also a great New Year. Ah well with the Corona monster hanging over us all for so long, I decided to keep quiet myself and spend a lot of time at home, - no great fun wearing mouth caps -, besides having some problems with bodily pains like lower back and shoulders I preferred to work on not one, but two new big books. They are both in English as well as in Dutch, but more about those, when they are finally ready to be published.
Here are the titles:
XAVIERA HOLLANDER WALL TALK I: PRUDENT BIRD OF PARADISE
WALL TALK II: XAVIERA'S HAPPY HOUSE
I purposely have kept quiet about this on the net, and do hope to surprise many of my friends, (some I have known for the last half century) with some really great stories from the past, either they wrote to me or I surprised them with...
So this year Philip and I decided to stop traveling the world, even when Corona is now almost behind us, as at this point I have seen and visited what I wanted to see. As the saying goes BEEN THERE, DONE IT.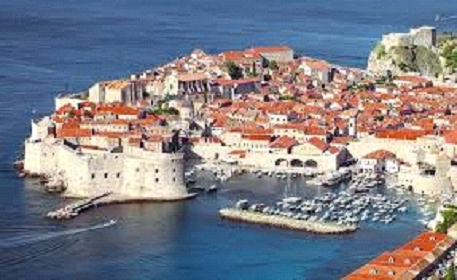 I would like to share with you now one lovely period Philip and I enjoyed, while visiting the spectacular place called DUBROVNIK, where a dear friend of us for years VINCO or better known as Dr. Zhivago invited me to produce a few plays during his Petit Festival de Theatre de Dubrovnik. It was my own favourite most charismatic American Actor Stephen Rappaport, specially chosen at the Edinburgh theatre festival a few years before... who came to do the solo play called: MUSEUM OF CONTEMPORARY ART.
VINCO – ALSO KNOWN AS DR. ZHIVAGO
Seventeen years ago, an eccentric jewellery designer and theatre maker Vinco--also known as "Dr. Zhivago," who lives both in Amsterdam as well as Dubrovnik, invited me to attend for the first time this cute little theatre festival in Dubrovnik. I had only just met Philip in Amsterdam, so I went to the festival on my own.
This time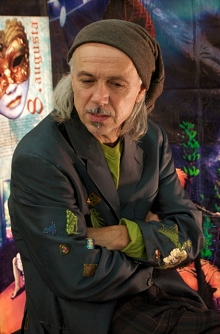 , when I received a second invitation to come to the festival and produce a play as well as to show my own documentary, I insisted that Philip would join me to this little paradise. Here the people are polite and civilized... even the thousands of tourists that come in for a few hours from their cruise ships to visit this amazing place surrounded by ramparts! On our flight into Dubrovnik Philip happened to sit next to a charming brunette, who had been juggling prior to departure with four fancy looking mobiles. When he enquired what kept her so busy… she smiled and said "I am the mayor of Dubrovnik."
The Petit festival went on for almost a week and I was happy we were able to remain for its entire duration. We were treated to talented young singers, musicians, and a female dervish dancer and of course Vinco's original ideas of throwing parties with masked ball at the finale of the festival. His main attraction and love of his life has been for the last years a life size, very attractive doll named NORA who showed up at various locations.
Vinco had just opened a darling boutique with his glorious, glittery, artsy designs. You name it, he had it: rings, earrings, necklaces and a beautiful collection of eye glasses... (Move over Dame Edna) not to mention hats and caps and multi coloured shawls, draped around sexy female dolls. We even managed to do a nationwide TV talk show inside his tiny shop, a show which had one of the highest ratings in Croatia. Vinco, forever patient and friendly, no matter how much running around he did, is one of the most gracious people we know. He introduced us to a well known painter from Zagreb, Eucalypta, a woman of great charm, who shared with us a lot of information about Dubrovnik and its unique history.
On our second night in Dubrovnik I produced the play MUSEUM OF CONTEMPORARY ART with the American actor Stephen Rappaport, who specially flew in from Stockholm to do his one man show. Stephen had come to Holland before - and it was great seeing him again! He had hardly aged and was still sinewy and wiry as before. We shared the same flat for a few days.
One afternoon, all invited friends, guests and performers for this festival, who had come from all over Europe to attend - were taken in several buses and cars to a beautiful little beach about half an hours' drive from Dubrovnik, where we were treated to a great, mostly fish themed meal.
STORY STEPHEN RAPPAPORT AND HIS HAUNTING SONG
Then round 10 p.m., the ageless, gracious Michou, director of the theater, announced the start of my documentary, which was shown on a big screen outside on the beach terrace of the restaurant. The public reacted most favorably. Afterwards we had long discussions and I signed all the books I had with me, and shortly after we returned to Holland I received the first bookings for my bed and breakfast from some of those people I met during this incredible week.
Closing night -- our last moments of the festival--was truly impressive. Vinco copied one of my favourite recent portraits onto a mask and it was a bit surreal to see other women carry MY face, like Eucalypta the painter. I was one of the few judges and had to pick the prize mask wearer/maker of that night. A Croatian couple won; they actually spent days making their masks. Most of the people, who were all dressed up in fancy and elegant outfits wearing their masks, went to the beach bar down a steep hill, but Philip and I ate our last enormous ice creams and went home to make love!
Here is a most emotional song Stephen Rappaport had recently written after his beloved Yiddishe momme had died, and he sang to all of us after his performance, of the MUSEUM OF CONTEMPORARY ART; it is really kind of haunting:
PEOPLE ON THE OTHER SIDE
"I wrote the song People on The Other Side in a hotel room, I think it was Saskatoon, Canada. The point of departure came out of my desire to sing and make music, in conflict with my concern about disturbing the people in the adjacent rooms, on each side, below and above. That song unraveled into the other side of the world, the other side of my life, my ex-wife, all of my lies, the guys who chase me through the streets at night, all of my darkness... my dead mother and father… my grandfather standing proud, singing the central prayer of the Jewish Religion, as he is taken away by the Nazis... and finally, wondering about the other side of You, The Other, The Enemy, The Lover, Everyone, Everything.
So my desire to sing and make music, led me to the awareness that what I was doing, was journeying, following my curiosity, a line, to the other side of everything. It became an articulation of a major theme in my life's work."
Stephen Rappaport
And here you can even listen to me sing this haunting song: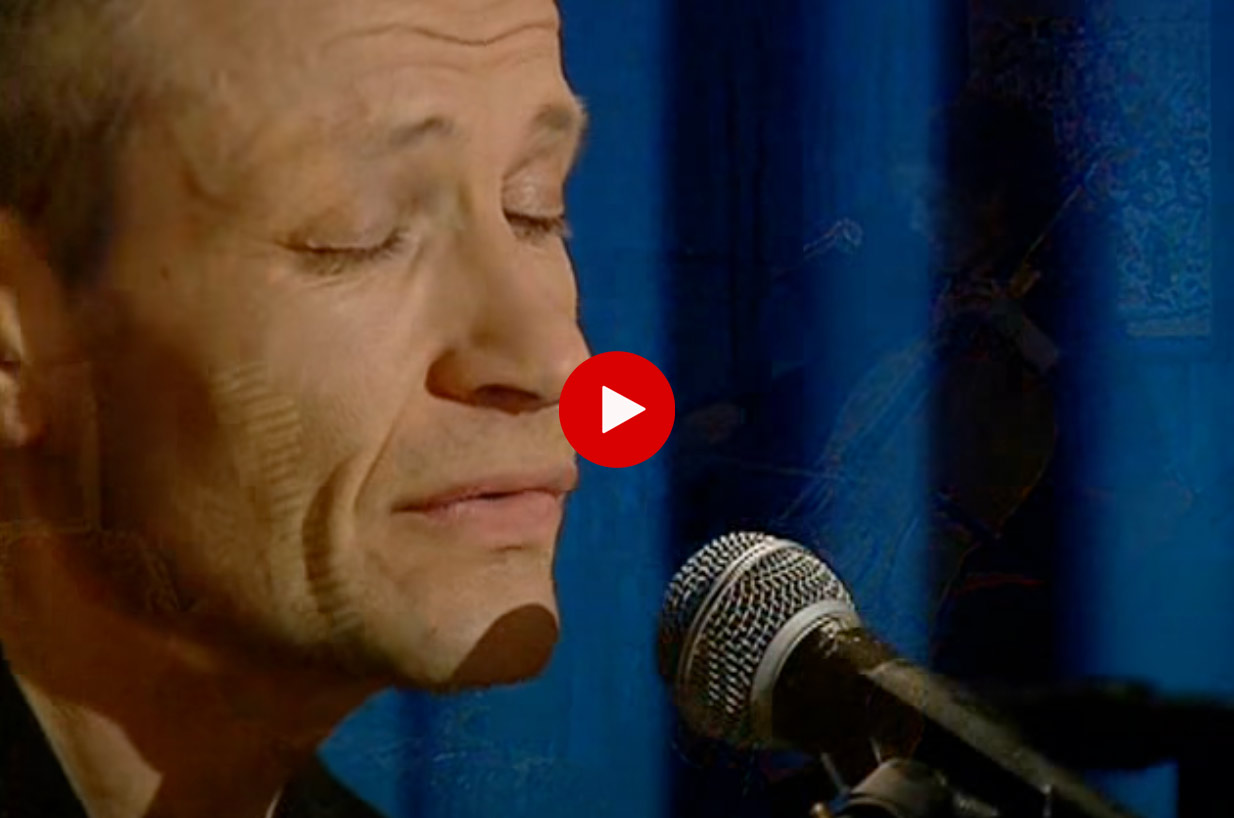 People on the other side...
I hope that I don't disturb people on the other side
I hope that I don't perturb people on the other side
I hope they don't call the police on me
I hope they don't put a curse on me
People on the other side of the wall
I wonder what they look like
I wonder what they do
I wonder if their lives are full
Or very lonely too
I wonder if they have earned anything
The last couple of years
On the other side of the world
I hope they don't mean no harm to me
I hope they won't throw bombs at me
People on the other side of the world!!!
I wonder if they hear me singing my little tune
I wonder if they eat dinner at six
How they hold their forks and chew
I wonder if they've learned anything
These last couple of years
People on the other side of my life
I am talking about my ex wife
and about throwing a knife
I can't believe the guys who chased me
In the middle of the night
I can't believe all of the darkness
All throughout my life
I wonder how my mom is doing
On the other side of life
I wonder how my father is doing
And I wonder how my grandpa is doing
You know what they say??
He stood up and sang the "schma..."
As they hauled him away in the gas chambers
How are all his friends doing??
On the other side of my life??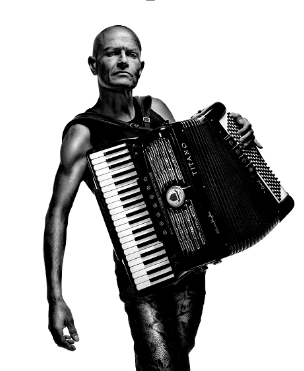 And here are some pictures taken at my Birthday party a few days ago:
I want to thank all those who helped make that afternoon real fun:
Perfect weather gods assisted us by keeping the temperatur moderate late twenties, no unexpected rain, our friends Theo (the barkeeper), Kester and Hannah, both live--in- mates in my house, Alkis, our Greek young manager and know- all about the internet, Herman de Bock, who arranged for the proper sound system to let everyone enjoy the guitar music from Frank de Kleer, or the sound of the piano and voice by Frank Affolter or for that matter anyone else, who wanted to use the mike like TOM DE JONG did towards the end with his own chansons and most of all my own favourite song by Ramses Shaffy: LAAT ME...
Then of course there was our faithful cameraman ROGIER and together with Metje Blaak who could not be there , but promised to edit and put this half hour docu together with the entire sound system properly installed.
Here are a few of the pics. Maybe before I send this off I will get some more, taken by Henk Vissser and have Alkis make a kind of photo album online... for you.
ENJOY LIFE, GET YOUR PRICKS; I MEAN VACCINATIONS AND START LIVING LIFE AGAIN OUTSIDE YOUR OWN INTIMATE CIRCLE OF THE LAST YEAR AND STAY HEALTHY AS WELL AS IN TOUCH WITH ME AT https://www.xavierahollander.com or email me at This email address is being protected from spambots. You need JavaScript enabled to view it.