Dear friends,

It is time again to wish you all a happy, healthy and prosperous New Year, though with the present recession that last wish will be harder to materialize for most of us.
This past year has been pleasant, but also hectic, the Bed and Breakfast has been booming most of the spring, summer and autumn but now is at an all time low again... until the end of the Year when all hell breaks loose again!!

As usual, I am not able to write short newsletters, so sit back, grab your glasses, and a nice cup of hot chocolate or a stiff drink and either struggle through this X mas novella or just push the delete button.

Merry Christmas, Happy Chanukah and a Happy New Year 2012 !

PICK OF THE FRINGE FESTIVAL 2011
In mid-August of this year, Philip and I rented the same darling bijoux flat close to the Assembly Rooms complex in Edinburgh we have stayed at for the last five summers. Sadly, the Assembly Rooms, usually the most visited theater in town during the Fringe Festival and walking distance from our place, was not open for the public due to massive reconstruction. However, we were still close to the Universal Studio of our friend, Tomek, who always chooses superb performances.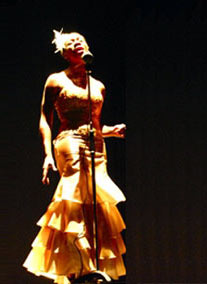 The exceptional Australian composer (a.o. of the musical About My Life) Warren Wills accompanied, on the piano, a very talented actress, Nina Kristoffersen , while she performed dozens of shows about the tragic life of Billy Holiday. Together they produce a splendid recreation of a very idiosyncratic and powerful singer.
It is primarily a show for the aficionado but, if you like jazz and the blues and have not yet seen Billie Holiday, you must give it a go!
The show that totally mesmerized us was in the Gilded Balloon: TRANSLUNAR PARADISE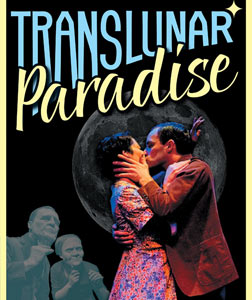 The Guardian's, Tom Lamont, at the Edinburgh Fringe says, "Nothing in week one got to me quite like Translunar Paradise... an extraordinary performance."Read the full review here.
Not a single spoken word! From beginning to end, dance, mime and music portrayed the story. George Mann (also the director) and Deborah Pugh played young lovers, each outfitted with a beautifully crafted mask that bore the face of an 80-year-old. These masks went on and off as the story shifted about in time, showing us, for instance, the couple meeting for the first time over a cup of tea. While the performers danced lithely as twenty-somethings and then hobbled about as pensioners, musician Kim Heron floated between them, playing the accordion, singing and serving as a sort of omniscient facilitator who nudged this story of a happy, lasting marriage towards its inevitable conclusion.
An extraordinary performance that was intricately detailed, from the slightly shaking hands of the aged pair to the various sound effects conjured by a simple squeezebox. As for the crying part... I cried a river during this show.
I suspect that Translunar Paradise so moved me (and plenty of others in the oft-sniffling audience) because of its uniquely devastating method of prompting thoughts about bereavement using only gesture, never cheapening the subject by attempting to describe the indescribable. It left me, perhaps forever, with the unbearably sad image of a long-married man needing only one teacup, when there had always been two. Like him, I hobbled away... speechless.
"It's astounding how much you can say without words - and this company says it beautifully." –What's On Stage
Another play that fascinated me was the one-man show called KAFKA AND SON by Canadian actor Alan Nashman.

It wasn't an easy play to sit through, however; the actor was subtle as well as powerful. He delivered a haunting performance about the complicated father /son relationship of Franz Kafka and his dominant father that kept us all riveted to our chairs. This is not a show for those who like light entertainment but it is well worth bringing to Holland and or Spain.
The one act that both Philip and I immediately loved was the comedienne, Diane Spencer (not to be confused with Lady Di), in her autobiographical comedy ALL PERVADING MADNESS.
2011's breakout comedy star tells 'a cleverly inter-woven series of dark, edgy and hilarious experiences' covering one journey home descending into madness. 'Winsome and devilish' (Guardian). 'Deliciously dirty, raucously rude and delightfully intelligent talent' **** (ThreeWeeks). 'The crowd was mad for it: roaring with laughter, squealing with delight, and occasionally screaming in terror'. Not recommended for the prudish!
STREET LIFE IN EDINBURGH
The weather in Edinburgh was the usual for mid-Summer... real Scottish - somewhat wet, but fun. In between shows, Philip and I sauntered around the Royal Mile and High Street and found entertainment along with some of the most beautifully dressed actors promoting their shows or... just busking for money. For example, there was the just-married woman who sports the most piercings in the world posing for passing photographers or, the mermaid... swimming... in the rain... with her tail.
LUCY DRUMMOND
My lover in Marbella, John Drummond , received circa 1995 a notice from the UK consulate that his daughter, Lucy, was searching for her father. After a yearlong search and within the same year, both his son, Nicholas and his daughter, Lucy returned to his life after being put up for adoption at birth.
Raised in London, John was a tall Viking- like Scotsman with a posh Margaret Thatcher accent and a very high IQ, as well as libido. A witty, extroverted and boisterous man for all seasons who could fix just about anything. John worked as a sculptor and a salesman for second hand vintage cars in London. Later, when he had enough of the horrid cold climate and moved to Spain, he became a well-known set designer for commercial films in Fuengirola.
John possessed three traits that upset quite a few people. He was frightfully "mean" and frugal, tipping in restaurants or bars were his "meanest" deeds, no doubt... the "Scot" in him. He was a colossal womanizer, in other words... a very promiscuous man, at least, when we were not in the same country or under the same roof. As time passed, John drank more and more heavily. His usually jolly character became unpleasant resulting in our many fights over the years. Think... "Who is Afraid of Virginia Woolf" except that my lips never touched alcohol. Yet I maintained a passionate love for him, even after we broke up permanently around 2005 and, in fact, until he died.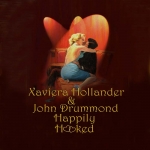 For your information Lucy who of course is still interested in anything to do with her dads life, was glad to get a spoken version of my book I had written with him when we were madly in love: HAPPILY HOOKED or... "what happens when two raving egomaniacs get addicted to each others bodies and minds."
I had decided to put this book out on a cd and taped it with a Dutch friend of mine Raymond Jurgens who has been an actor in Australia as well as a lover of mine many years ago. This cd is now of course available on my webshop and covers the first year of our most passionate and steamy love affair.
Lucy (smaller than her father, with long blonde hair... a soft-spoken natural beauty with the very same posh accent as John) had surely inherited John's artistic talents. Like her father, her career started as a designer. Her ' forte' was stage backdrops and costumes. Currently, at the age of fifty, she added another vocation and, well... she started writing stage plays and guess what? The characteristic that she did NOT look forward to sharing with her father was that she also became a heavy drinker. Actually... an alcoholic from a fairly young age advancing to heavy alcoholism for many years.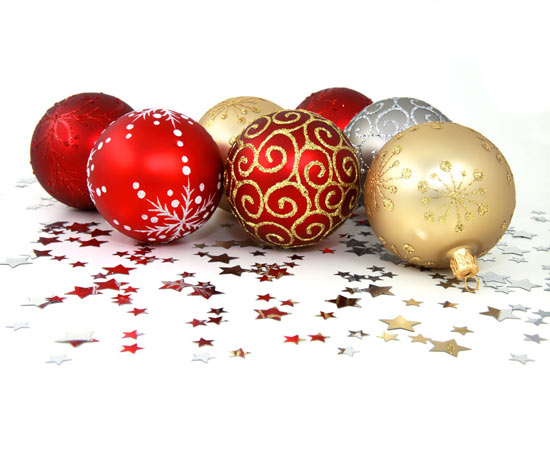 Soon after Lucy became acquainted with her dad, she realized that the worst thing she inherited was her father's taste for booze. Both her ex-husband and daughter Lilly (presently a law student) suffered quite a bit during that period. Only after many visits to AA and a total lifestyle change did she conquer her problem. Dutifully, she still attends AA twice a week, no matter where in the world she is.
We were in communication when John died of prostate cancer three years ago. Then there was a long silence. I heard from Lucy again since John's death a few months ago and she was eager to see me once more but this time... in Scotland during the Fringe. There she was, looking much younger than her fifty years, soft-spoken, beautiful with no make-up and... oh, so bright. When I asked her what plays she intended to go to, she answered, "Since I am now a playwright, at the moment I am only interested in seeing plays about alcoholics or children of alcoholics". She chose two such plays and she still is apparently obsessed over the subject of alcohol. So.... even after kicking her bad habit, she is preoccupied with it, Interesting.
IN SUNNY SPAIN FOR SEPTEMBER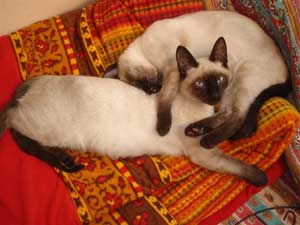 Shortly after we returned to Holland, we packed up our suitcases and our favorite Siamese cat, Maxi, who after all, Philip found on the street where we live in Marbella,together with his twin sister Mini when they were barely 3 weeks old. So back to his roots Maxi comes with us year in year out. This time his brandnew red travel cage was thoroughly examined by the customs office on the way to Marbella. Philip managed to hide some of our overweight items that consisted of vacuum-packed Dutch cheese and a big bag of licorice in his cage. We must have looked more concerned for Maxi than guilty because we arrived with our loot.
P.R. FOR STRIPPED THE SHOW OF MY CHOICE FOR BOTH SPAIN AS WELL AS AMSTERDAM IN 2011
Have you ever wondered what goes on behind the scenes in the dark, deceiving world of the Strip Club? STRIPPED reveals all in this wickedly funny, achingly honest and beautifully shrewd one-woman show. Based on shockingly real characters and exploits from Hannah's pole dancing days, this show will make you laugh, cry, cringe and be touched as boundaries are pushed, rules broken, relationships abused and dignity tested, as the men pursue sex and the women compete for money in this gender struggle for power.
After we saw the show, I had mixed feelings in my tummy, as what I witnessed for an hour was a kind of recurrence of what my life as the Happy Hooker had been all about. I recognized many of the same incidents. This made me happy, and... sad as well.
I had more or less engaged this play that I instantly wanted to take to Spain to my sometimes very critical and fussy public of mostly middle-aged expats. If they started out, a few years back, as somewhat picky and prudish, they sure warmed up quickly to this juicy show. I warned them that after the Jewish plays about Sholom Aleichem Stories or the Westerbork Serenade it was time to "de-Jew" for a while.
I was absolutely right! The reactions were soooo different... depending on where and to whom I handed a flyer of STRIPPED... which had an audacious picture of Hannah on the front of the flyer, scantily dressed with her boobies almost falling out of her décolleté yet, still hanging on to the pole .I remember, at that same market, especially how one jolly old man in his late sixties asked me -- after looking at the cover of my flyer -- "Is she gonna' take her clothes off in the show?" When I explained that it was NOT a strip show but rather, the story of a stripper, the man smiled at me, took a deep breath and said, "ah... in that case, I will bring my prudish wife along."
We all realize that many women, although married - but definitely not always happy and sexually satisfied - at some time in their lives, dream of being a hooker, stripper or belly dancer...if only for a day. Belle de jour and Klute are only two of the film titles that come to mind.
SHOWTIME STRIPPED
STRIPPED was an instant sell-out. A good, lifelong friend of mine, the well-known Dutch photographer, Henk Visser (we go back to our Toronto days, over 40 years ago) came to our house in Marbella for a few weeks. He took some fabulous pictures of both Hannah and me. Although we had totally different looks, Henk and his camera made us look as equally smashing beauties.
Henk had the time of his life and my Dutch houseboy, Theo, did as well. It seemed that almost every man who came into our house fell in love with this young actress. She was charming, though not what I call woman-friendly. The incredible actress on stage (the brazen one) was quite a demure and soft spoken girl when off stage. Truly, she had a great time and so did we all. Philip cooked us delicious meals daily and looked after our star like royalty. When she left, she declared that she would miss his cooking.
HAPPY COOKERS AND NETWORKING ALLOWED!
Fabulous cooks and hosts, our UK friends - Paul and Barbara, who live in Mijas Costa, invited us all to their special welcoming party for Hannah. They prepared a finger-licking good Indian curry full of culinary surprises. I think there were about ten people around that cozy table, talking louder and louder as the wine flowed quicker and quicker.
Again, Henk took some fun photos. These new friends did so much P.R. that they invited another bunch of friends to the opening night of STRIPPED. I also asked a dear girlfriend of mine, Deanne Greenstone, an well known English jewelry designer, living in Torremolinos to bring some of her jewelry and business cards along so that after the show she could put them on display to try to sell them to my well-endowed (financially, I mean) crowd.
She sold quite a few wonderful pieces but... the following day... when some other friends, who own a sex-toy shop tried to display their dildos, vibrators, lotions and potions to sell, only one jar of pungent smelling, juicy body cream was sold oh yes and a few boxes of fancy rubbers.
ART
We went to a trendy art gallery, el POLIGANO, in a large building in the "zona industrial" with live music, the jet set of Marbella gathered there, of course there were a few of the talented artists as well as their friends and other visitors .. some looking somewhat disheveled but most young, fancy and clearly also some possible buyers. There was quite a lot of interesting artwork, mostly on the walls but there were many sculptures on display all over the massive floor. Again, Henk focused his lens on Inge, a close girlfriend - and me. He took some fun shots with colorful artwork as our background.
Meanwhile, during the day Henk and Hannah made a long beach walk and then visited the old town of Marbella . I now own some spectacular pictures of Marbella and surroundings that I never saw in the forty years I have lived there. After five total sell out performances in our cozy home theater, Hannah flew back to London. At the same time, we all left for Holland.
FANCY TRANNY RESTAURANT OUTSIDE BRUSSELS
Home in Amsterdam for barely a week, a Belgian girlfriend invited Philip and me to her 60th birthday party in Brussel. Kathryn usually lives in Spain, not far from Nerja, with her English "somewhat dull" husband. They own a pittoresk castle in the mountains that they rent out as a luxurious bed and breakfast most of the year. She loves to escape Spain as often as she can. This time she celebrated her birthday in an attractive, elegant and fancy restaurant restaurant Aquarius in the outskirts of Brussels. It was the night that a group of professional and FUN transvestites, les folies de gand, sing and dance deep into the night, which only happens about once every six months. Kathryn always makes sure to find a reason to see her old school chums again and have a ball. Thank you Kathryn, if you read this newsletter, for your charming presence and very generous hospitality.
OPENING NIGHT OF "STRIPPED" IN AMSTERDAM'S MEZRAB THEATER/RESTAURANT
This is a cozy even somewhat mysterious place if ever I saw one. Located away from the center of Amsterdam next to a lunatic asylum and the Muiderpoort train station. The theater is one of the most comfy places I have ever been to. At first, it reminds one of a 60's hippy place with its colorful paintings on the walls and yet it has that distinct middle eastern kashbah like ambience ... furnished with nostalgic beanbags, loveseat couches and wooden tables with colorful oriental tableclothes and pillows everywhere. There is an immense wooden bar in the middle of the huge room,displaying an enormous coffee can and a Middle Eastern samovar. Not to forget a big glass of fresh mint that adorned each cup of tea that was served to us.
An adorable young man I have known since he was a teenager runs the Mezrab. He attended almost all my theater plays in Amsterdam. His name is Sahand, the son of a charming Iranian couple who were political refugees. Sahand is a very gentle, soft-spoken cultured man. He is also a talented storyteller who regales his listeners in many languages, including his own! Our audience of forty people enjoyed an incredibly tasty meal cooked by his sweet parents.
The show was a hit but an extra wonderful little spectacle took place after the show was over an Sahand and I managed to convince Sahand's sweet and cheerful mother to leave the dirty dishes aside and sing a famous Iranian lullaby song (that she used to sing for her son when he was a baby)... for us! Her loud, clear and melodious voice was captivating. The audience was totally mesmerized.
We were flabbergasted that we had such a talented staff and so many guests and I really did not expect that big a turnout . In fact, two weeks after I had mass mailed to thousands of possible visitors, I had barely more than a handful of bookings. I was ready to throw the towel into the ring and stop being a theater producer when suddenly sales picked up during the last week. At show time, we had nearly a full house in all our Amsterdam locations, except for Voorburg, as that was virgin territory for me. The P.R. mills of the expat organizations were the reason many of them showed up at the last minute.
Pictures 't Smalle theatre
Pictures Apollo theatre
His dad, still a very handsome, strongly built swarthy man in his sixties became part of the show as well as a storyteller. In Sahand's home country, the children grew up listening to the elder men relating stories, from one village to the next.
Pictures Tobbe theatre
QUICKY FUN PHOTO SESSION AT HENK ROS PICTURE STUDIO
In the afternoon when Hannah was on stage for a two-hour rehearsal session, in Voorburg I accepted an invite to pose for a photo shoot by a sweet photographer who was one of the Hague's best-known disc jockeys until two years ago. Subsequent to a career change, Henk is now an esteemed photographer of well-known Dutch personalities. We met via Facebook but we also encountered each other at various, somewhat kinky parties. HENK ROS PICS
Henk Ros has the tiniest of houses and an even smaller photo studio with a deathly steep staircase to his atelier in the basement. His enormous collection of odd things and paraphernalia he had laying around in his studio surprised me.
At first look, I thought his big old sun bench was a white coffin, then I realized it was one of his hiding places for his many paraphernalia . Never did I have so much fun frolicking around with this chain-smoking artist who insisted he would do my makeup himself. As I prefer more dramatic coloring, I was surprised by the way his mild makeup resulted in a softer face. In the end, Henk made me look much younger than I usually look in pictures. Very little or no photo shopping was applied to my face. Once again, both Philip and I realized we each looked so much better since we lost 20 and 15 kilos almost four months ago. Better story... we did not gain any of it back.
From disk jockey to happy clicker, we appreciate the talents of HENK ROS, the new photographer in The Hague and surroundings. He is also a grand storyteller. He made me laugh and make faces while he rapidly clicked away while I donned various wigs, like the ones that would make Tina Turner or Bette Midler proud. I just felt like punching that poor plastic skeleton with the red boxing gloves that I spied in amongst his diverse collection. Then, with a curly reddish wig on top of my own short white hair, I grabbed a tiny guitar and the cowgirl singing folksongs came out of me. Afterwards we took Hannah to a well-deserved Indonesian ricetafel. Within an hour, Henk arrived at the Tobbe Theatre with a CD of the photos he had just taken not even two hours before. Without question, he was worthy of front row for Hannah's' naughty and divine show her last night in Holland.
Since Xaviera's Happy House Bed and Breakfast experienced less occupancy after October, this theater production surely provided a little extra income that melted like snow in the sun as we incurred thousands of Euros in expenses in the rebuilding and recarpeting of our Amsterdam home.
When I host these shows, in Spain or Amsterdam, the interesting and remarkable people who frequent my productions fascinate me. Each night there was some sort of "After" party. What is amazing is that I did not have to invite people to my home as I did for many years.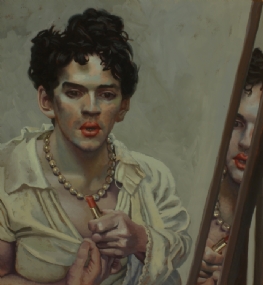 The party came to us via the enthusiastic crowds that chose STRIPPED for their nightly entertainment and paid for it as well!!.
As we are now facing a very cold winter in Amsterdam, we will not go to Spain until May. We have a fun three-week vacation planned to New Orleans, Austin and San Antonio, Texas and Ft. Lauderdale (where we made quite a few friends over the last few years) on the February calendar. We really look forward to the warmer weather break.
Edward Povey a fascinating man and, more so, artist and his adorable, equally talented young wife, have invited us to their extraordinary house near Austin, Texas. They plan to host a party for both of us with lots of press. Fun times ahead.
In Ft Lauderdale, various friends have already filled our evenings with dinner/party engagements. We will visit the Miami opera house... ah, well - as usual - never a dull moment for me and my darling husband!
GREAT HOLIDAYS
Philip and I wish all of you the BEST HOLIDAYS EVER. May you have a very Merry Christmas/Chanuka . And... please don't break all the promises of last year and do stick to your plans and so will we.
I lost TWENTY kilos over the last six months. With all the stress and action I saw the scale suddenly jump up three kilos again, whereupon I suffered massive depression... hating myself for being such a sucker for sweet temptations. With pain in my tummy after a heavy three-day binge - anything from chocolate covered peanut rocks to salted licorice to loads of different kinds of cheese, figs and a huge chocolate éclair... and, last but not least... a good dose of delicious, crunchy Skippy peanut butter that, in stealth mode, I slipped out to buy for my sweet spree. Now, back on track again, I shed the better part of three kilos within four days.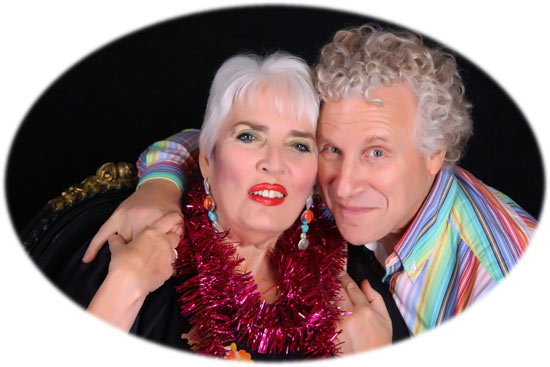 Dear friends, fans. Bed and Breakfast guests, family members (decreasing in numbers helas)... PLEASE stay in touch. We want to hear what is happening in YOUR life since last we communicated.
Stay healthy, be happy and remember smoking is NOT healthy! (At least I can say I have two vices I never indulged - smoking and drinking...)
Love and virtual kisses.
Xaviera and Philip
p.s. and if you want to look us up in sunny Spain next year check out the Villa Caprice website or do come back to our Happy House in Amsterdam, where in April
I shall join forces with my cousin Dr Patti Britton and her husband/documentary maker and sexologist Dr. Robert Dunlap during the period of April 22 for the next three days in Amsterdam when all of us shall work hard on their new workshop Sexual Attitude Reassessment training.
It's a pleasure to announce that ms. Nina Kristoffersen will do her show about the life of Billy Holiday both in Amsterdam as well as Voorburg and also in Spain this coming spring.