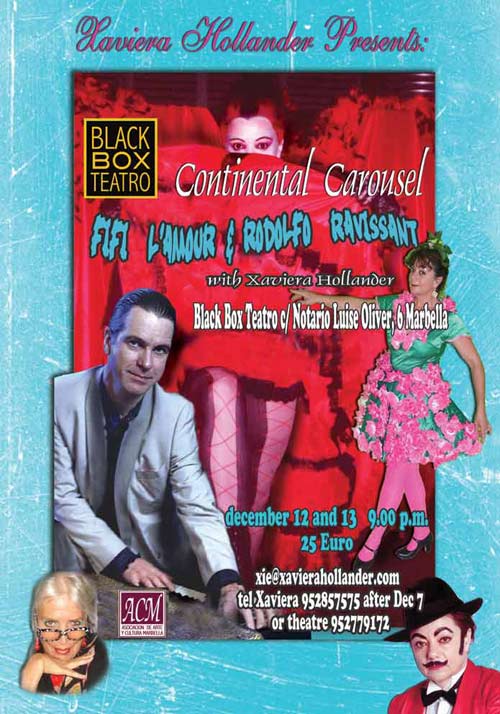 Xaviera Hollander presents : CONTINENTAL CAROUSEL

A fabulous musical cabaret evening with Fifi l'Amour and Rodolfo Ravissant. This charming, brilliant and uproariously funny duo has worked 14 years together presenting cabaret throughout Europe, Britain and Australia.Their enormous repertoire covers English, French, German, Italian, Spanish and Eastern European music. Fifi, la chanteuse, explores the gamut of human emotions covering the tragic to the hilarious- and she directly engages the audience with her enthusiasm and colorful costumes.

Rodolfo is a consummate classical pianist who can and does improvise freely and includes musical jokes in his lyrical playing. He also plays accordion and has countless melodies at his fingertips.
Their extensive cabaret experience enables them to gauge an audience and tailor their show for a one of a kind evening of enjoyable performance and making it an even more unique theatrical experience... Xaviera Hollander herself will join them as a special guest star! An evening not to forget: Tantalizing, satisfying and erupting with joy - a spectacular pleasure!

SHOWTIME:
Resort el Campanario
December 6 at 9.00 p.m

Choice of tickets: with a 3 course meal, 2 glasses of wine, coffee and
water p.p included) euro 65
Without a meal :price euro 25
Dinner for show guests will begin at 7 pm , 7:30 p.m. at the latest.
Show will start at 9.30 pm

Address: Urb. la Campanario, Ctra. Cadiz N-340, km.168, 29680 Estepona
Ticket information and bookings
Tel: 952904233
Directions to the Resort el Campanario Club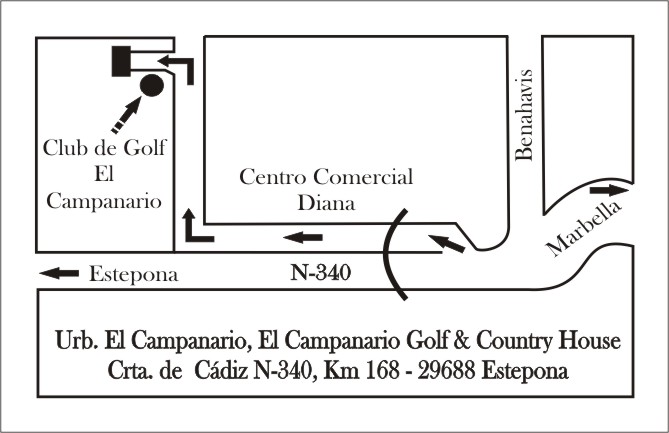 Black Box theatre
December 12 and 13 at 9.00 p.m
Price euro 25
Address: calle Notario Luis Oliver 6, Marbella centre
Contact for tickets Black Box
This email address is being protected from spambots. You need JavaScript enabled to view it.
tel: 003120 6733934 - until december 7
tel.: 952857575 - after December 7
or Black Box Theatre tel : 952779172
Reactions to CONTINENTAL CAROUSEL:
What an incredibly funny show that was. It has been so long since I really had a good cry from laughing so hard. Everyone was laughing all the way down the street and it made a very Merry Christmas sound echoing through Marbella as people head off in different directions to find their cars and head home.

I could hardly look at the show for laughing and there was Ana to my left all in a ball also crying with laughter which didn't help me control mine one bit. I guess I was really suppose to whip Fifi's bum and not the floor but I was going for the real whipping sound that seemed to flop off the end of the whip. How eager I was to hear what you were going to sing and was just not prepared for anything at all so that was a double laugh when your voice sounded even more like opera than the star herself!!! For a minute I thought it was "Figaro!"

So, a good time was had by all and a very Merry Christmas of laughter.

Jocey and duke from Marbella